What makes Land Enterprises Roofing different?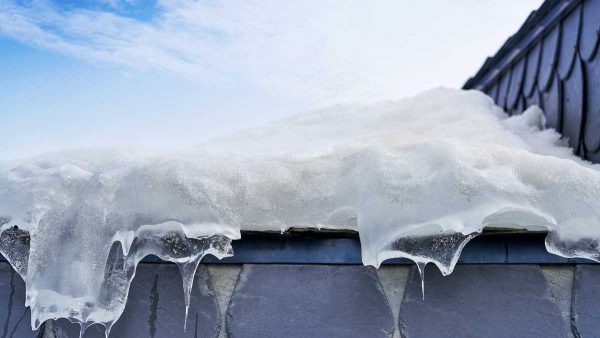 At Land Enterprises Roofing, we strive to provide our customers with great service that exceeds expectations. Two of the most significant elements that set us apart from other roofing companies are that we include free upgrades for ice and water shields, and we perform the correct mathematical equation to provide you with the correct roof ventilation.
Why ice and water shields?
Since a big ice storm happened in 2010, we decided that it would be best to give free standard ice and water shield upgrades when repairing roofs. Some of the benefits of ice and water shields include:
A definite decrease in repairs
Resists drying and cracking when the weather changes
Quick installation
Prevents damage by ice and wind-driven rain
Happier customers
Ice and water shields can be expensive, which tends to turn people away from getting them, leading to roof damage later on. Some insurance companies don't even bother paying for it, especially if you live in a location that they don't consider to be at risk. However, Oklahoma goes through many crazy weather changes, and we think it's best to be safe than sorry.
Why roof ventilation?
Unfortunately, many contractors do not know how to install roof ventilation correctly. They add the wrong type of vents, too many or too few, or different types in multiple areas. Sometimes, they don't add roof vents at all. Roof ventilation is a necessary part of your home's functionality, and without proper ventilation, energy bills can rise, and your home can be seriously damaged.
We perform the correct mathematical equation for your roof ventilation needs. It's possible to have too much ventilation, which can cause roof damage and increased utility bills. When there are too few roofing vents, it can create damage to shingles and eaves, and they can cause leaks. Mixing different types of roof ventilation causes an imbalance in airflow.
It is our job to provide you with honesty, integrity, and proper roofing care. We know how frustrating and overwhelming repair can be, and we are here to help. That's why we provide extra care, and it is what sets us apart from other roofing companies.
Get in touch to get started on your roof today. We are happy to answer any of your questions. Feel free to schedule your free roof inspection as well.