Land Enterprises Roofing was founded by Brian Land in 1986 to help businesses and home owners who were overwhelmed and frustrated by roofing problems.
The roof replacement process can be complicated, frustrating, and time consuming. We aim to make it easier by working directly with the insurance and mortgage companies so our customers can focus on other priorities in life.
We offer roof replacement, roof repairs, roof maintenance, and emergency roof repair for both residential and commercial customers. We provide excellent customer service, the best quality roofing solutions, and peace of mind for our customers as we handle every aspect of their claim.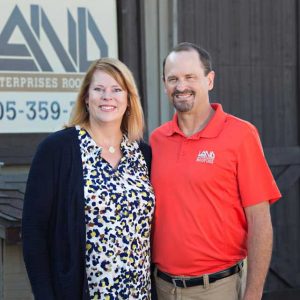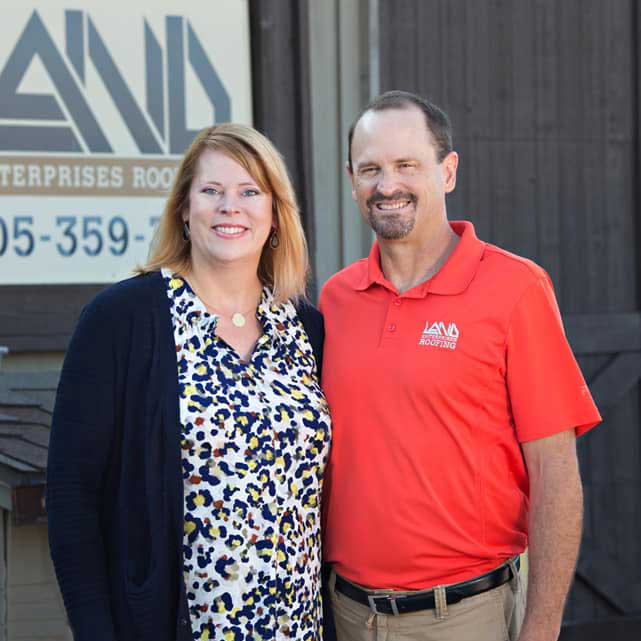 Brian Land, founder of Land Enterprises Roofing, passed away on March 17, 2019. Because of his preparation, the Land team is able to continue his legacy of helping others.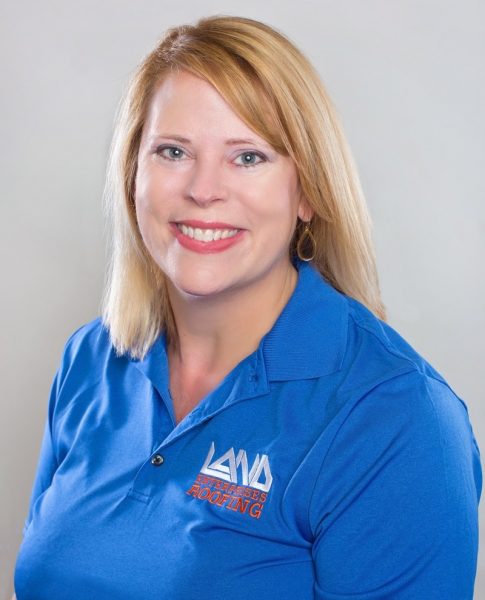 Kirsten married Land Enterprises Roofing founder Brian in 1998, but didn't officially join the Land Enterprises Roofing team until 2009. Prior to that, she was a special education teacher with Edmond Public Schools. Coming from an education background, she knows all about forms and processes, and she helped implement most of the current processes for the company. She loves that the entire team is always seeking ways to better serve the customer, and she enjoys listening to customers and helping them through the process. Most of her spare time is dedicated to her two boys' activities, including piano, karate, baseball, basketball, and school. Personally, she enjoys learning about fashion and home design, taking pictures, and making photo books.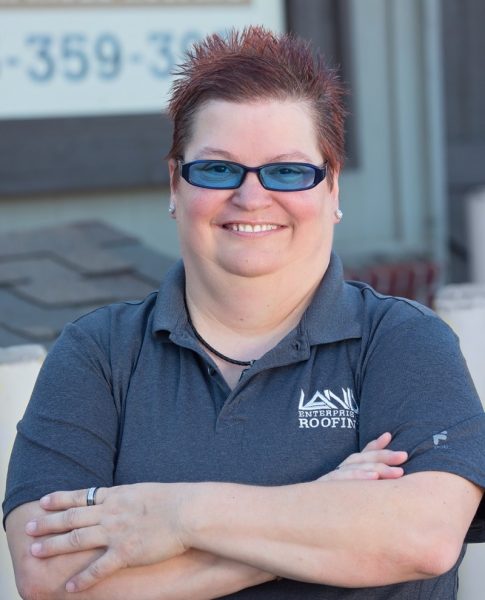 Paula Buford, Office Manager
Paula has been holding everything together at Land Enterprises Roofing since 2012. She's the friendly voice you most often hear on the phone, and she works closely with customers to help ensure we have all the necessary information for their claim and to schedule roofing jobs. She strives to make the roofing experience as painless as possible for every customer. In her spare time, she enjoys reading, writing, and playing the drums. She's also a young adult pastor at her church.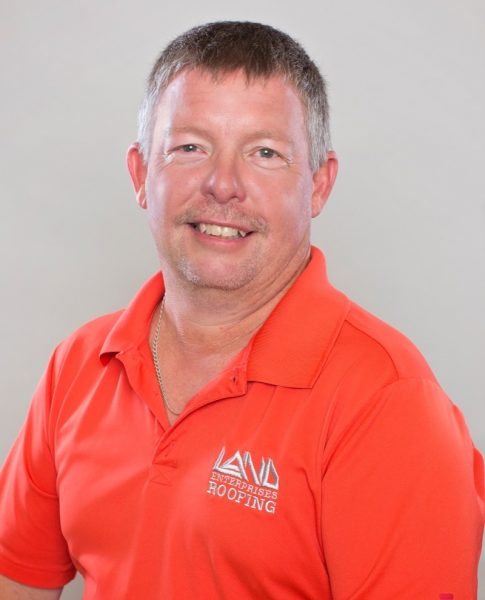 Todd Davis, Project Manager
Todd is the longest term employee at Land Enterprises Roofing, having been on the team since 2010. He is the project manager, and he schedules the jobs while working with the homeowners and subcontractors during each project. He makes sure the right things are happening at the right times. In his spare time, he enjoys helping out at the race track with his friend's sprint car, watching OU football, and watching Thunder basketball.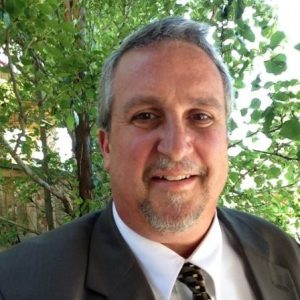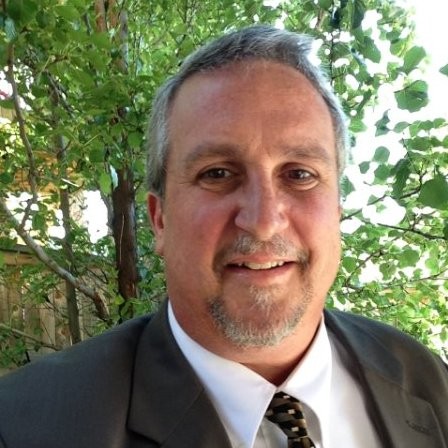 Jerry Renfroe, Inside Sales Support
Jerry has over 20 years of experience in direct sales, handling various complex projects during that time. He attended Utah State University where he originally received his degree in accounting.

CERTIFIED INSPECTION AND INSTALLATION
Land Enterprises Roofing is a certified installer for GAF, Atlas, and Mule-Hide.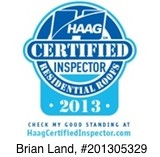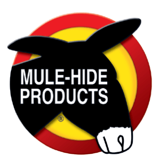 Contact Us Today for a FREE Inspection!