Where To Go if You're Frustrated with Your Roofing Insurance Claim: An Interview with Land Enterprises Roofing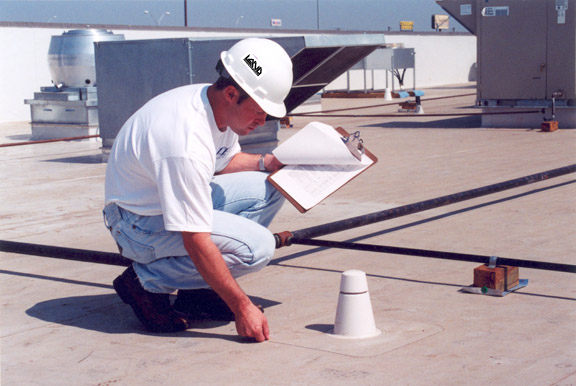 By Kristen Bosse, Chief Editor for OklahomaHomes.com, one of most popular real estate websites in Oklahoma
Please describe a little bit about your company and the services you offer.
On my 17th birthday I started working on a roofing crew. I took to the task easily and really enjoyed working as a team. I learned all aspects of roofing and continued to work on a crew during high school. In college I formed my own company that has evolved into Land Enterprises Roofing. We offer services for roof replacements, repairs, and roof maintenance for residential as well as commercial properties. We provide superb customer service while installing the best quality roofing solutions for our clients' properties. We do this in many ways but one important area is by helping homeowners that are frustrated, confused or angry about the claim process or mortgage company requirements for their storm damaged properties.
How important is the Roof Maintenance Program?
A roof maintenance program is especially important if you have a lot of trees or children. Debris from trees or a toy can easily clog a gutter drain. Left unclogged, it may cause a roof leak. Tree branches rubbing against the shingles will cause damage that too may cause a leak. Even if you have gutter screens, debris will gather on top of the screens and in the valleys. I have found small trees growing out of a gutter. A roof maintenance program will enhance the life of our customers' roof because we are checking it at least 2 times a year. If caulking is needed around a pipe or chimney we will do that while we are there reducing the occurrence of a future roof leak.
What is the process to follow once you discover a roof leak?
If you find a leak that you think is caused by your roof, look for the evidence inside first, then trace it in the attic then to the roof. Water leaves behind stains on sheet rock, plaster, rafters and decking the darker the stain, the larger amount of water. Count the rings to determine multiple leaks, not just a onetime event. If the water is causing a dip or bubble in your ceiling, poke a hole in the sheet rock with a pencil to allow the water to escape. This will prevent additional damage to the ceiling until your company has arrived to look for the cause. When you find a possible leak think about whether or not it has rained recently. If the water is dripping and it is not raining you might have a plumbing issue and not a roofing issue. Calling out the right contractor will save you time as well.
Are there any benefits to having a slate roof or other materials over a common shingle roof?
Slate can last longer than wood or composition roofs (40 years or longer), but it can be damaged by hail too. The hail damage on a slate shingle can be obvious because the shingles might be broken. The investment into a slate roof is about 4-5 times that of a traditional composition shingle and is very heavy. There are several rubberized asphalt shingles that are very popular. They resist hail damage so that most insurance companies in Oklahoma offer discounts ranging from 5% to 30% off their homeowners premiums for the life of that shingled roof.
What are some key qualities a homeowner should look for in a good roofing company?
Homeowners should look for a company that is local and established in the community. It is recommended to stay away from companies that travel to our state to "help" during a storm. Once there is a another storm they will be gone and even though you have a labor warranty if no one is around to honor it you will have to hire another company to fix any problems that may arise. A good company does not knock on your door uninvited to your property. A trusted company must be registered by the State of Oklahoma Construction and Industries Board and is in good standing, a great company has current general liability and worker's compensation certificates. Ask for a reference by an insurance agent, realtor, property manager or other respected professional. They know who is honest and trust worthy of your business. Check references; look for their rating with the Better Business Bureau. Check for any complaints and if they were resolved or not. Read reviews on Angies List. A good company should have a track record of a working relationship with the insurance claims adjusters in the field and office to maximize the amount owed in order to get your property restored completely.
How do you know when it is time to replace your roof?
It may be time to replace your roof if you have had a recent significant hail storm. If you notice cupping or blistering of the shingles it would be wise to ask for a roof inspection by a trusted company.
What dangers can result in neglecting a damaged roof?
If you neglect to maintain your roof or not have it inspected when you have visible damage you run the risk of massive water damage and mold infestation.
What's sets yours business apart from all the others? Is there anything you feel you do better/different?
We help people who are frustrated, confused or angry about the insurance claim process or mortgage company requirements.
What's the best way for people to get in contact with you?
We can be contacted by phone at our office in North Edmond (405) 359-3951 during office hours or after hours in the case of an emergency. Our email is info@landroofingokc.com and we have a website where you can send us an inspection request www.landroofingokc.com.
– See more at: http://www.oklahomahomes.com/articles/interview-with-land-enterprises-roofing#sthash.6bx2dmf4.dpuf
Get in touch to get started on your roof today. We are happy to answer any of your questions. Feel free to schedule your free roof inspection as well.