Happy Anniversary to NASA's Space Shuttle!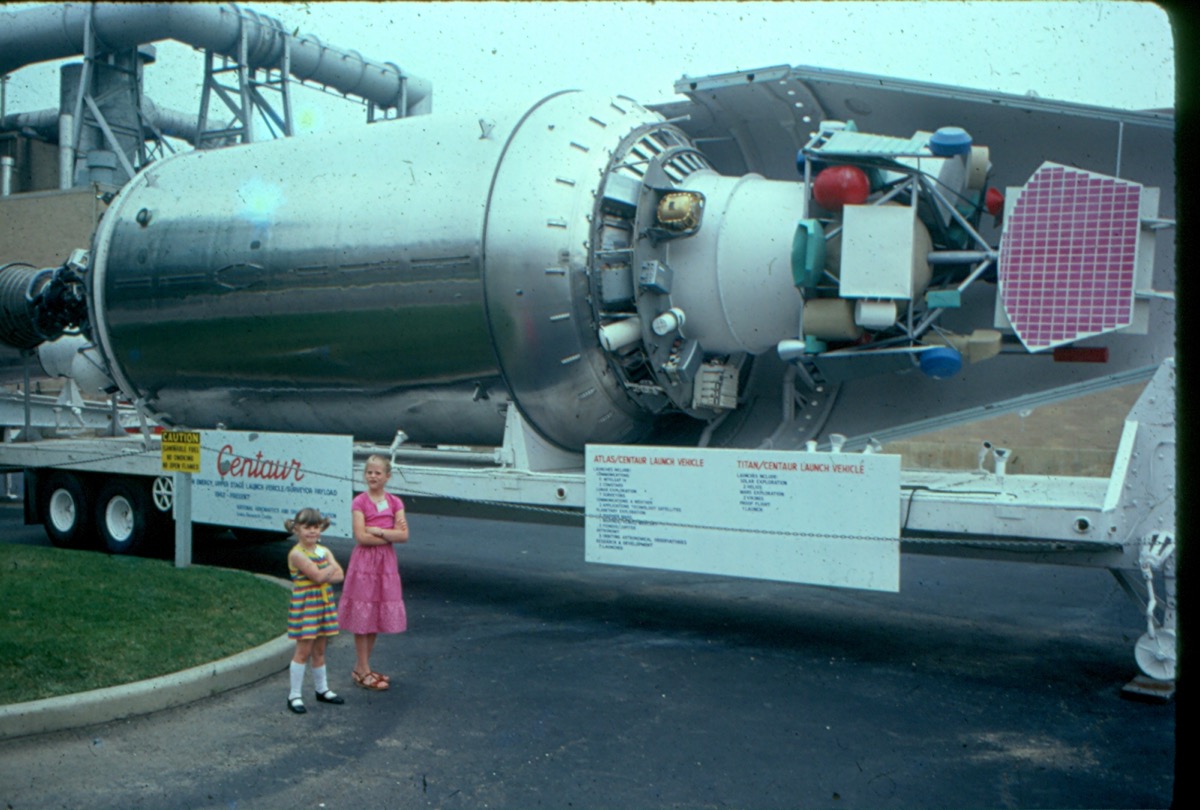 My sister, Allison, and I pose in front of an Atlas/Centaur launch vehicle when I was about eight-years-old.
Today marks two very important dates in space history with the 50th anniversary of human space flight and the 30th anniversary of the US Space Shuttle's first flight! For me and many others who love space travel this is a bitter sweet anniversary as the Space Shuttle program will come to an end this summer. When the last Shuttle blasts off into Space it will also mark a new era in US history as NASA will no longer have any manned space craft in it's fleet. The Obama administration cut plans for any future Space Shuttle program. I believe that decision will diminish America's exceptionalism in the world. When we flew to China last year to adopt our second son, our travels took us to Inner Mongolia, China, home to China's space program. Our guide took us to a history museum that hosted an exhibit about the Chinese space program and with it included pictures and information about our US Space Shuttle. When asked why they displayed pictures of our space program he told us that the Chinese admire the US space program. No other space program besides China and the US were shown in this exhibit.
The US has been a leader in the Space Race ever since President John F. Kennedy declared it a priority for America. Sadly, it is no longer a priority to this administration. The Space Shuttle program has advanced our society and way of life with many discoveries that led to great inventions including Velcro to name only one of many.
I have grown up watching the Space Shuttle launches and have admired the many astronauts. My Father worked for NASA when I was growing up and I know how much this program means to the many people around our country who work for NASA.
I never had the privilege of seeing a launch in person and had hoped to see one before the program ended. When that day finally arrives it will be a sense of pride in our Country and a pain in my heart for the end of something so magnificent!