A day in the life of a roof inspector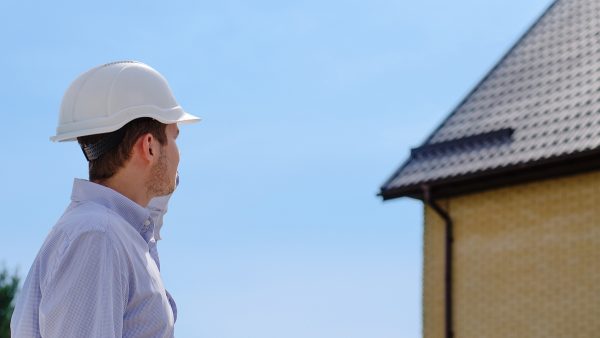 What does a roof inspector do during a typical workday? Whether it's out of curiosity, for educational purposes, or something else, let's take a look at what a typical day is like for a roof inspector—specifically, a Land roof inspector!
Client communication
All roofing projects start with a conversation. To fully understand a customer's concerns and needs, an inspector must gather all necessary information before heading over to the home. Roof inspectors have to be great listeners and even better at customer service.
Inspection
The most essential and time-consuming part of being a roof inspection is, of course, the inspection itself. Often, people think that a roof inspector only inspects the roof, but this isn't true! Throughout the inspection process, they look at multiple parts of your home, such as:
Roof shingles
Chimney
Valleys
Decking
Fencing
Gutters
Ridges
Skylight
All of these things play a role in your home's lifespan, especially your roof. Roof inspectors will go along the interior and exterior of your home to search for any signs of damage. As they do this, they will document damage by taking photos. They have to gather all necessary information before a claim is filed or any work begins.
Filing a claim
After an inspection, the roof inspector will talk with the homeowner and determine if a claim needs to be filed. At Land Enterprises Roofing, if a claim does need to be filed, the inspector will sit down with the customer and go over the entire process, fill out, sign, and send the paperwork, and then get an adjuster scheduled.
When working with Land Enterprises, we also have homeowners fill out and sign paperwork for the work that needs to be done, and the inspector will send out any invoices that need to be sent.
As a roofing company, it's our job to make the process as easy as possible for our customers, which is why our inspector will be by your side, answering any questions or concerns you may have. They ensure everything is being maintained properly, and they will have your back!
In need of a roof inspection? Contact Land Enterprises Roofing for a free roof inspection today!
Get in touch to get started on your roof today. We are happy to answer any of your questions. Feel free to schedule your free roof inspection as well.