Meet the crew at Land Roofing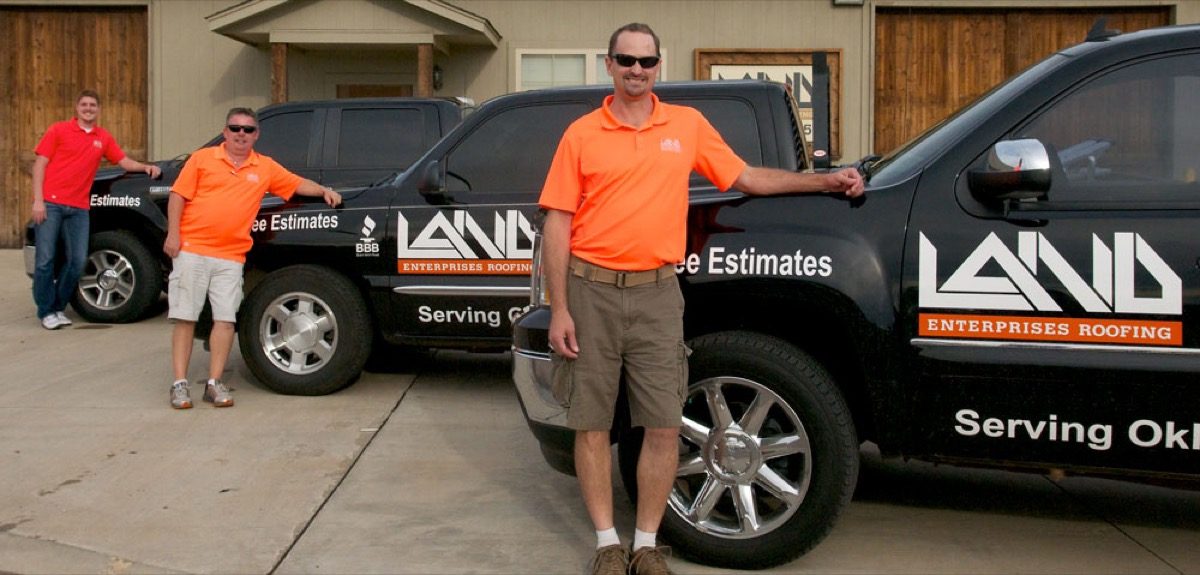 Do you have questions about your roof and want someone you can actually talk to? At Land Enterprises Roofing, we pride ourselves on excellent customer service!
Our customers aren't just people who need us to work on their roofs. Realtors, insurance agents, and property managers are also our customers. Part of excellent customer service is making sure your customers know just who they're dealing with, and the roles each person plays along the way.
We consider ourselves a team. When you call our office, 1 of 5 people may answer the phone. All of our team members are well-trained and more than capable of answering your questions. So, without further ado, meet the Land Enterprises Roofing crew!
---
Brian Land is the Owner. He founded the company in 1986 and is a certified residential HAAG inspector (HCI 201305329).
---
Kristen Land is Vice President of the company and handles office process. She makes sure everything is flowing well so that your project is handled properly along the way.
---
Paula Buford is the Office Manager. She handles contractors, insurance and mortgage work, scheduling inspections and day-to-day work. Have a question about your insurance claim? Need a roof inspection for closing? Paula has you taken care of!
---
Kyle Belt is also a HAAG Certified Inspector. He can let you know whether or not your roof has damage and needs to be repaired or replaced.
---
Todd Davis is our Project Manager. He handles job sites and speaking with customers before the job starts to answer questions and to make sure they understand the process.
---
Now that you've met the team, give us a call if you want to see if we're a good fit for you! We'd love to have a conversation and help you discover if we can help you or not.
You can always reach us by calling the office at 405-359-3951 and one of us will be happy to speak with you. If you have no immediate need, but would like to connect with us online, you can find us online on Facebook, or subscribe to our email newsletter.