Roof tips for home buyers and sellers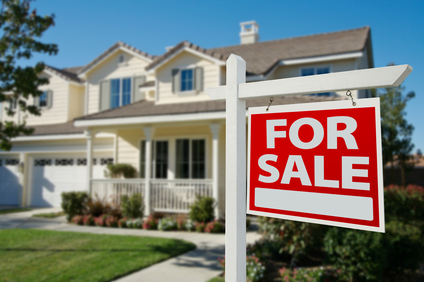 It's a great time to start thinking about buying or selling a house. According to an article posted by the National Association of Realtors, Spring and Summer are the best seasons to sell a home. "Spring brings rain and flowers – and possibly extra green in the final sales price of your home."
Whether you're selling or not, after extreme winter weather, it's always a good idea to make sure your roof is in great shape before the Spring rains. Still, if you're considering listing your home, there are many reasons to have your roof inspected. Our top three reasons are:
Have your roof inspected before leaks occur inside the house. It can save money to address the problem on the outside before it affects the inside of your house.
When selling a house, you may be able to improve your offering, and ultimate sales price if your roof has passed a professional inspection by a licensed roofer prior to offering it up for sale (be sure to consult with your Real Estate professional for details).
Avoid heartache and inconvenience by knowing your roof is in good shape. Most insurance companies will not insure a house that has roof problems (which, in some cases, can be invisible to the untrained eye).
Land Enterprises Roofing offers several free services to home sellers and Realtors as well. If you have a house to sell and need an inspection, give us a call at 405-359-3951. You'll receive an inspection and honest evaluation of your roof. We can help identify problem areas and even work directly with your insurance company to make the process easy and painless.
Our pre-sale inspections can offer peace of mind no matter what side of the transaction you're on.
Realtors – If you'd like to take one more step towards an uncomplicated closing, when you get a new listing, give us a call and we'll offer an inspection at no charge.
Sellers – If you want to avoid the hassle and inconvenience of a surprise requirement to replace your roof during the closing process, after you have an offer and think your home free, give us a call.
Buyers – If you're considering a purchase and want to evaluate the condition and possible needed repairs of a roof, give us a call. If repairs are needed, it may not be the end of the negotiation – roof repairs can be negotiated to be completed before closing, or with money being set aside to be completed after closing in some cases.
Get in touch to get started on your roof today. We are happy to answer any of your questions. Feel free to schedule your free roof inspection as well.