What Not To Do When Installing Christmas Lights On Your House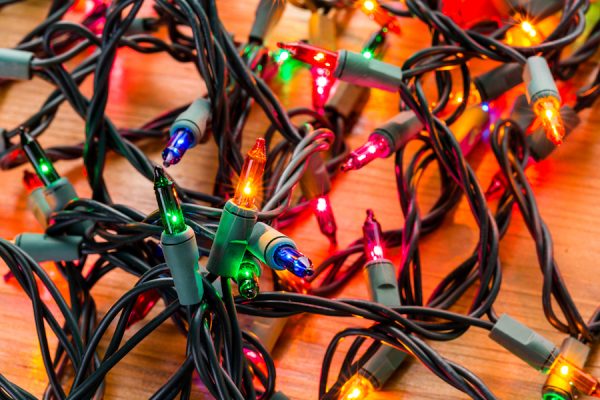 The holiday season is upon us again and that means many homeowners will decorate the exterior of their house with Christmas lights and decorations. Before you start decorating there are a few dos and don'ts to remember!
Every year Brian and I enjoy watching the famous movie "Christmas Vacation" from the National Lampoon movie series starring Chevy Chase. In this movie there is a wild scene where Clark Griswold (Chevy Chase) puts Christmas lights onto their house. Among the many missteps he has during this process, one of the worst is when he uses a staple gun to attach lights directly onto the roof. Despite the danger of falling off the roof (which he does) stapling lights into your shingles can damage them and ultimately cause a leak. When putting up the lights it is best to use clips that are designed to attach safely to the gutter or the shingles. There is even a great tool that was introduced to the market a couple of years ago that eliminates the need to climb a ladder. This tool extends to help you hook the clip directly onto the gutter or shingle and then the Christmas lights (this can be purchased at most home improvement stores).
Climbing a ladder is dangerous and is the cause for many serious injuries and even some deaths every year. If you must use a ladder please make sure that you are following the directions that are given by the manufacturer. Be sure to have it standing on a firm foundation before you climb. Better yet, hire a company to do it for you but, make sure they too don't use staples or you might need to hire a roofer next!
Get in touch to get started on your roof today. We are happy to answer any of your questions. Feel free to schedule your free roof inspection as well.