Blog
Pick a house in Oklahoma and look at its roof. Chances are you will see some big round whirly bird or turbine vents. These pinwheels are not for decoration-they are actually in place on your roof to make sure your home has proper and healthy air exchange.
Proper ventilation is important to the well-being of the actual materials your home is built from. Covering the ventilation system can lead to serious (and expensive) health problems for a home's structure. Trust us when we say don't cover your air vents.
In the summer, the vents let the rising hot air in your home escape. So it might seem like a good idea to trap the warm air inside during the winter months, but doing so is a mistake.
Even though you could go to a home supply store to buy relatively inexpensive covers in the winter, you shouldn't. Trapping warm air in your attic can cause the moisture in the air to condensate. The excess moisture in your attic can lead to mold forming and growing inside the home. Warm air trapped in an attic can also lead to ice dams forming in gutters. Ice dams happen when the snow on a roof melts, runs off into the gutter, then refreezes. They can cause damage to both the gutters and the roof.
If you want to keep your home warm in the winter, try checking if you have proper insulation on the attic floor. This keeps the warm air in your house while still allowing for proper ventilation.
Covering attic vents also traps harmful chemicals, physical particulates, and unwanted moisture inside the home. It's never a good idea to block the natural flow of air in your home. Again, proper ventilation leads to a healthy home!
If you would like more information on roof ventilation, read more from Energy Star. And if you think your roof may be in need of repair or replacement, contact us for information and to schedule a free roof inspection.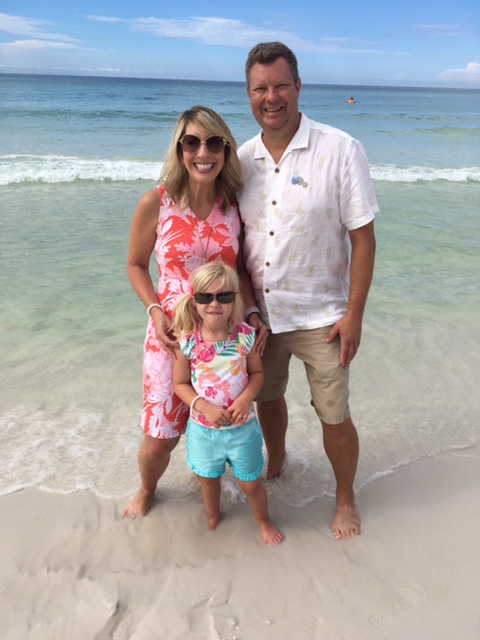 Land Enterprises Roofing is a roofing company and general contractor that helps clients with each and every aspect of their insurance claim. That means we spend a good amount of time working with all kinds of highly skilled subcontractors who can help us get the entire job done the best way possible.
Jeff Birdwell is one of those highly skilled subcontractors. As the owner and operator of Aqua-Flo Seamless Gutter Systems, he has been repairing and building gutters since 2004. We asked Jeff a few questions about the work he does and what else he enjoys doing.
What brought you to start your own guttering business?
My best friend owns and operates a rain guttering company in Dallas, TX. He recruited and trained me in the business in 2001. With his blessing, I ventured out and started Aqua-Flo in Edmond after the large hail storm hit Oklahoma City in 2004. I networked with many roofers and soon met Brian and Kirsten Land. I am truly blessed to be a preferred subcontractor for such amazing people.
What is the best part of your line of work?
I wouldn't be honest if I didn't say that being my own boss is the best part of my business. Managing my time so I can be around my family and my four-year-old daughter as much as possible is a great reward that I do not take lightly. I must also mention that my installers are an awesome part of my business. They are simply amazing. Without them, there wouldn't be an Aqua-Flo.
I also have time for golf, golf, and more golf. That time management thing I mentioned really helps out here. Haha!
How is Aqua-Flo different?
I believe what sets Aqua-Flo apart from the rest is our customer-focused mindset. We will go above and beyond to ensure our clients are getting the best products, design, and installation in the gutter industry. We have a solid reputation and more than 2,000 happy homeowners who have entrusted us with their rain guttering needs.
What is the weirdest thing you've found stuck in someone's gutter?
Besides the countless nerf and tennis balls we have pulled out of gutters, the strangest thing we found was a raccoon that got itself stuck in a downspout. We had just finished the installation a week prior when the homeowner called and said her gutters overflowed in the latest rain storm. We checked and rechecked our levels and were scratching our heads as to what could possibly be the problem when we heard a loud noise coming from the downspout. I'm glad to report neither myself nor the raccoon were injured during the removal process.