Roofing Maintenance - Commercial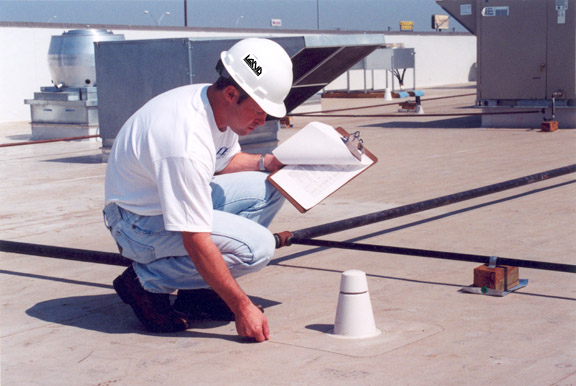 Worried about leaks in your roof?
Concerned about the life of your roof?
We offer preventative maintenance plans to keep your commercial roof in great shape, whether it's a flat roof or pitch roof. Most of our customers choose a plan with two annual visits, although quarterly visits are also an option. At each visit, we do the following:
Clean and remove debris from gutters.

Clean the eaves and valleys of the roof so water runs off efficiently.

Trim back any trees that are touching the roof.

Inspect all rubber pipe boots.

Inspect all vents for cracking, flaking, and metal rusting.

Inspect for animal damage or roof penetration.

Inspect shingles for curling, cupping, flaking, tearing, splitting, or blistering.

Check for buckled roof decking.
This regular maintenance helps ensure that the roofing material manufacturer will honor their warranty and extends the overall life of your roof.
There are many minor repairs we can make as part of your roof maintenance plan. If we find a larger issue, we'll discuss the problem and recommended course of action with you.
Call us today to learn more about our commercial roof maintenance plans and see if they're the right fit for you.
Contact Us Today for a FREE Inspection!