Blog
Spring is upon us, which means it's time to start thinking of home maintenance. We aren't referring to sprucing up the interior with some new paint. We're talking about major defenses against the weather, especially for your roof!
Oklahoma's weather can wreak havoc on our homes, and it isn't a fun thing to deal with, especially when you're not prepared. This may sound dreadful, but we have a few tips for you to check if your home is in good shape for this spring.
1. Check your gutters
We talked about this in a recent blog, but it bears repeating. You need to check your gutters. If your gutters are not performing properly, then you risk the chance of facing major foundation and/or landscaping repairs. The good news is guttering is definitely not the most expensive of home repairs, but can be fairly affordable.
One simple thing you can do is walk around your house on a rainy day, looking for leaks in the gutters. You can also check if the downspout is positioned correctly, or if water is coming out on your favorite rose bush.
2. Use your binoculars
Drag out your binoculars. No, we aren't birdwatching; we are checking the shingles on our roofs! What should you be looking for? Check for missing or curling shingles. If you see any bad shingles, this could be a potential for a leak. If you see anything that looks unusual on your roof, give us a call. It is much better to be proactive and get your roof checked out by a pro. Plus, it's free!
3. Check your attic insulation
Why should you care about the insulation in your attic? The insulation in your attic directly affects the quality of your roof. If you have a poorly insulated attic, next winter your roof will be prone to ice dams, which can then cause major leaks.
The insulation in the attic also affects the temperate of your attic. With summer coming right after spring, the temperature can skyrocket, which will make any poorly insulated attic feel like a sauna.
If you want to be sure to defend your home against the weather, please give us a call. Land Enterprises Roofing will make sure your home is ready for spring.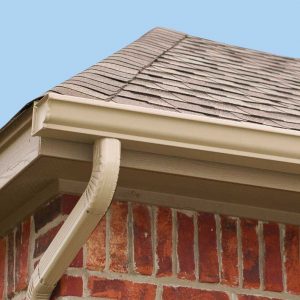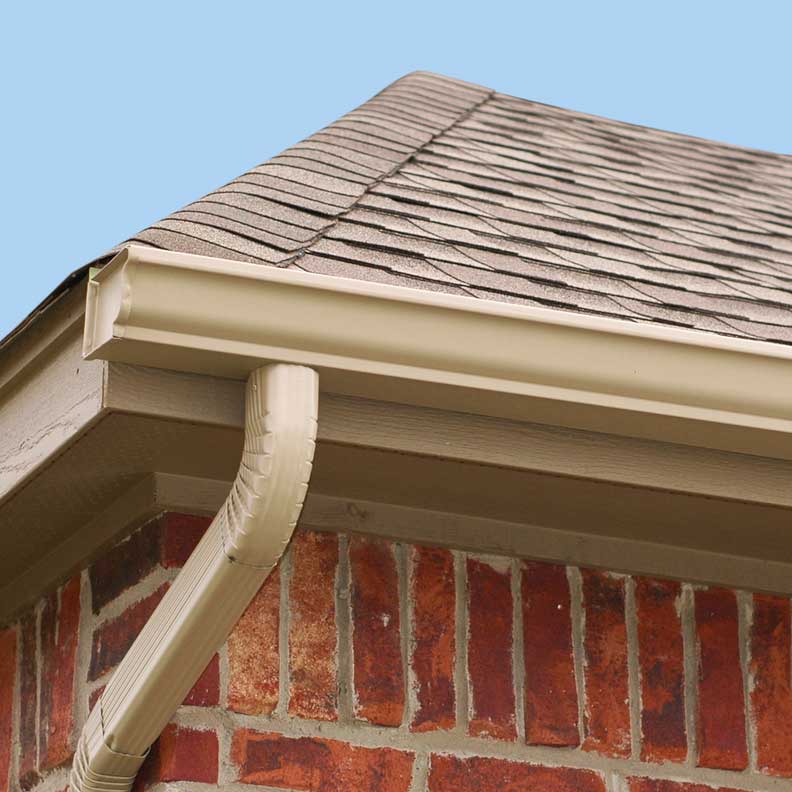 It's spring time in Oklahoma! We've all heard the saying "April showers bring May flowers!" If you are a native to Oklahoma, you know that spring brings major storms our way. Spring is the best time to start thinking about home improvement to protect your home from the weather.
The easiest way to protect your home's foundation is to check your guttering. Gutters are on our homes to divert water away from the home foundation. If the water is not diverted correctly, water will hit the foundation.
Over time, the water will eventually start to deteriorate the foundation, thus making your home vulnerable to foundation problems. If your gutters are diverting the water correctly, there will not be any standing water, but there won't be any dry dirt. If you have dry dirt near your foundation, this can cause cracks.
Gutters also help divert water away from landscaping. Too much water has the power to wash away grass or any plants that are in the path of traveling water.
One homeowner did not have gutters all the way around the house, and the homeowner ended up losing a lot of grass due to the improper diversion of water. When the next spring came around, the homeowner decided to install $500 worth of guttering around her 1,800 square foot home. The grass was saved!
In the home improvement spectrum, repairing or installing gutters is not very expensive. Of course every home is different, but it is much more costly to repair the foundation. The best bet for any homeowner is to protect their home from water damage by having proper gutters to divert the rainwater correctly.
If you want to protect your home this spring, give us a call! Land Enterprises Roofing can help you start defending your home today.